Settings: new and improved
1599465600001
Announcement
Improvement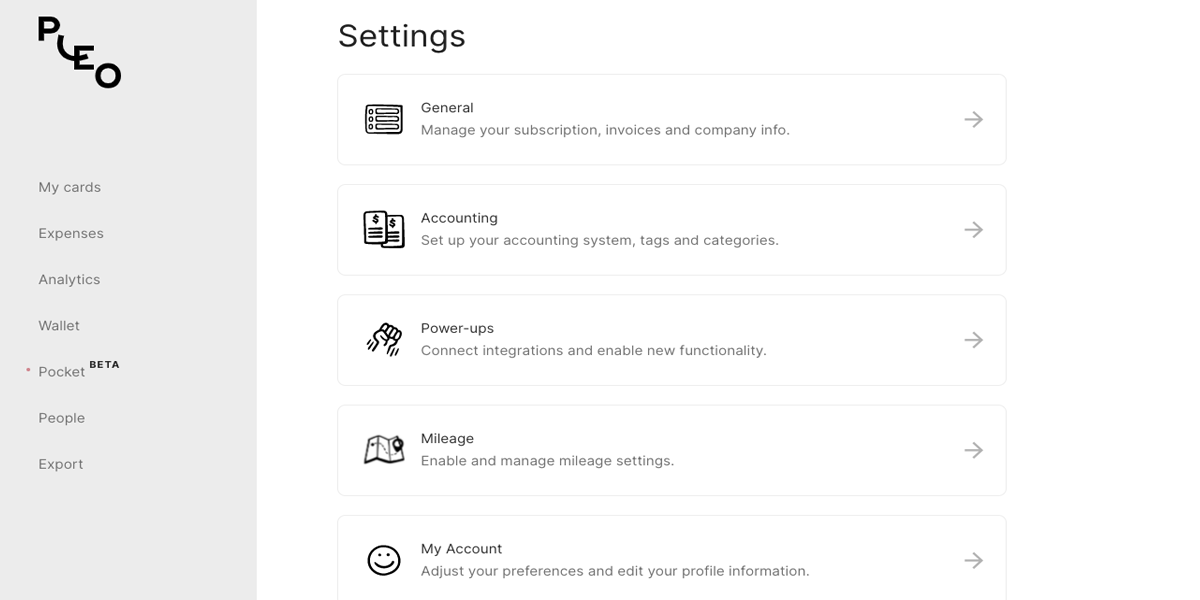 We removed some confusion around finding and editing settings. We think it's a lot more straightforward, but if you've any trouble finding something, read below for more information.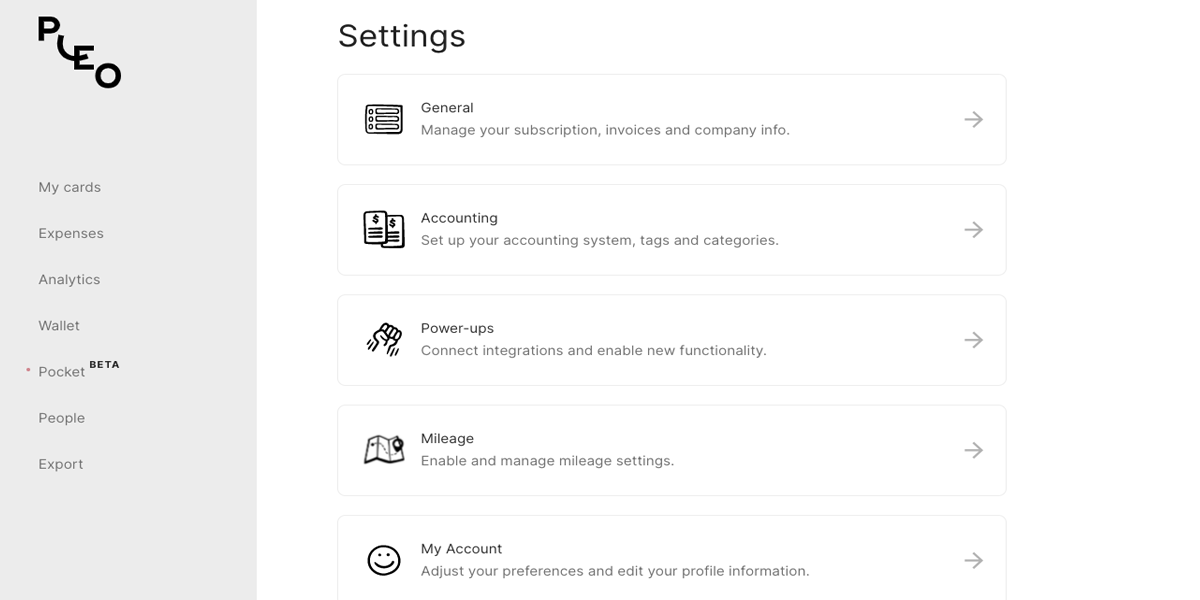 Popover
Admins and Employees have a different experience when they click on their name at the bottom-left corner of the page. Employees have direct access to manage their account settings and preferences, while admins can review billing details, accounting setup and advanced feature configuration.

Navigation bar
The Settings element was removed from the left navigation, and can now be accessed by clicking on the popover (see above).
The Company Information was removed from the left navigation, and moved to the Settings → General
Profile vs Preferences
The two sections are now Tabs under the My Account settings section. Preferences has been renamed to Notifications.
Invites tab
The General settings section has a new Invites tab, which allows customers to change the default limits on cards when inviting new employees. This setting was previously only available in the onboarding flow from the Pleo Guide.
(Coming soon) This will be where we will store a company's preferred default language, so that employees receive an invite email in that language and go through a localised employee onboarding.
Check out the new Settings page here