Back
Easily share your online receipts to Pleo
1551275880001
New
Announcement
We're happy to announce two new product updates that are likely to delight many of our users by making it easier than ever to get your online receipts into Pleo: Share to Pleo and Screen Grab.
Share to Pleo
As the name suggests, this feature allows users to share their online receipts to Pleo without leaving their email app. Simply select the specific receipt PDF or image in your email app, click on the share button and select "Pleo" (you might have to make sure that "Pleo" is toggled on). You'll then be redirected to the Pleo app, where you'll be asked to select which expense this receipt belongs to. Simple as that!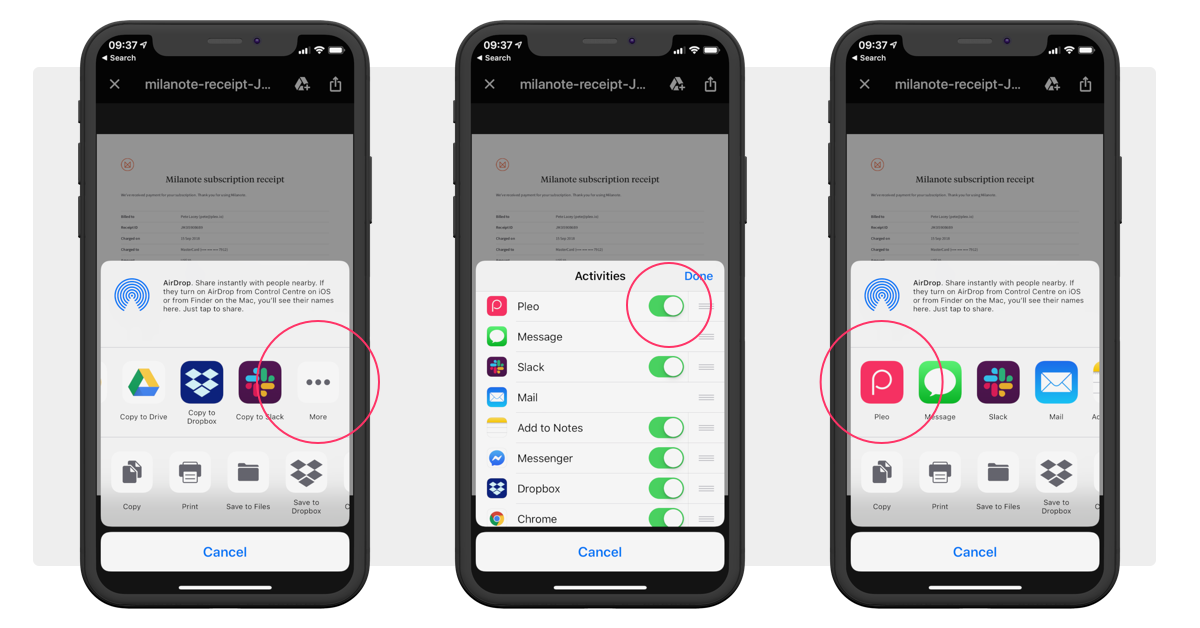 Screen Grab
We've also made uploading online receipts to Pleo from your computer easier. You can now screen grab an image of an online receipt (cmd-control-shift-4 on Mac and fn-print screen on Windows) and paste it directly to the corresponding expense in the Pleo web app. See here for more details.
We hope you enjoy these two new features, and, as always, don't hesitate to reach out for comments or questions.