Back
3D Secure payments are here!
1553766780001
New
Announcement
Another week, another announcement! This time around, we're releasing a feature that helps tackle declined transactions and makes paying online with Pleo smoother than ever.
As the title suggests, we now support 3D Secure payments (note that it is currently being rolled out and will be fully live by the end of week 14). 3D Secure is an extra layer of security and fraud prevention used by some online merchants, which works by authenticating customers via text message to confirm their identity before transactions go through.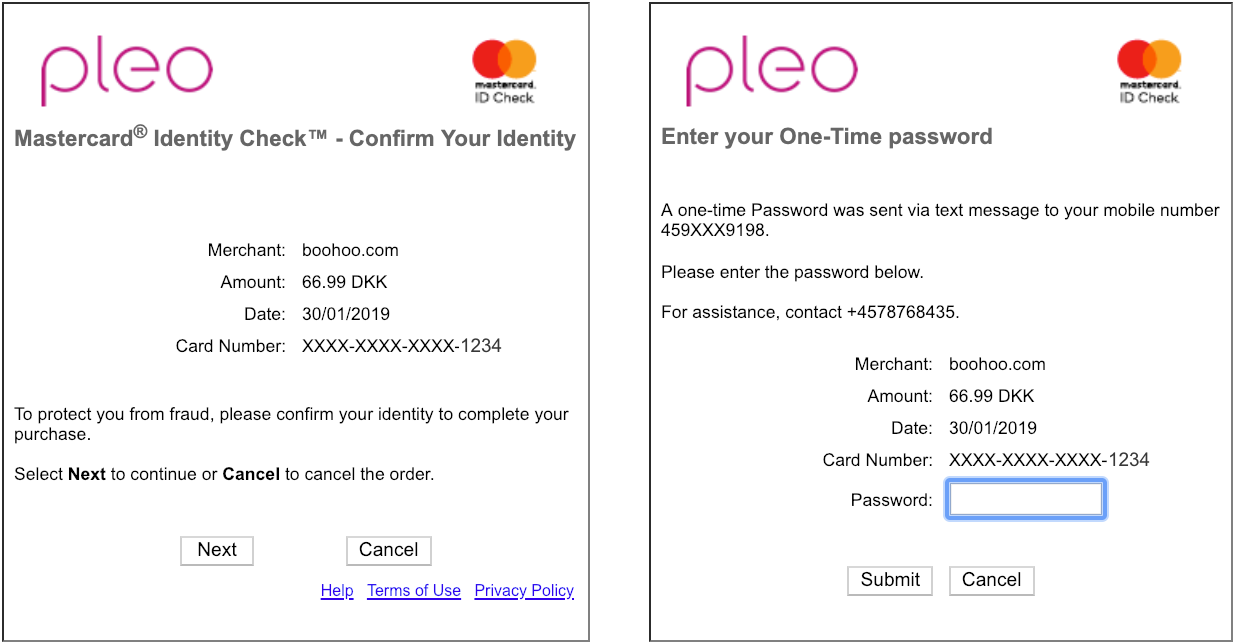 In order to enable the feature and make sure your online transactions at 3D Secure merchants don't get declined, make sure to add your phone number in your Pleo profile. You can do so here.
We hope you enjoy this new feature. As always, don't hesitate to leave feedback or ask questions - we're all ears!